New Delhi : Congress vice president Rahul Gandhi is on a role on social media as he is breaking the internet with his witty tweets on his official handle. Days after his 'Pidi Gandhi' video on Twitter, pictures of him practicing martial art Aikido have gone viral on the internet. With this, he has fulfilled his promise to professional boxer Vijender Singh who had asked him to post pictures of him playing some sport.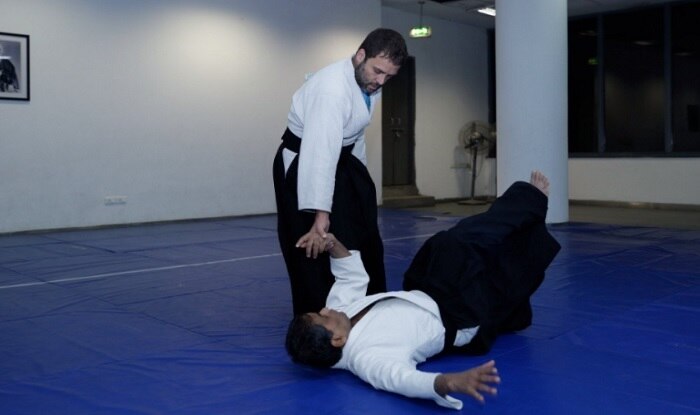 Vijender Singh and Rahul had an interesting conversation at an event in the national capital. In a question and answer session, Rahul brushed aside
Question about his marriage, says"it will happen when it happens." He, probably, answered the second question asked by Vijender that why no politician share their pictures playing sports to promote physical activities among youths. Rahul Gandhi, then, revealed that he was a black belt in Japanese  modern martial art Aikido. He also said that he swam regularly. He, however, said due to his tight schedule, he wasn't able to engage in sports activities for the past few months.
When Vijender Singh requested to post videos of sports for promotion, Rahul had promised he would do that. It seems that Rahul Gandhi might have fulfilled the promise when the party released pictures of him practicing   the martial art with a Sensei, Paritos Kar