Chennai: A restaurant in Chennai employs robot waiters to serve food to its patrons. The restaurants, called Robot and located in Semmancheri, is built around a Robot theme with neon lights, robot displays, and in a strange tech-pop-culture mashup, a robot sitting on the iron Throne. The crowning grace, though, are the faceless robots who glide around the restaurants and bring food to tables.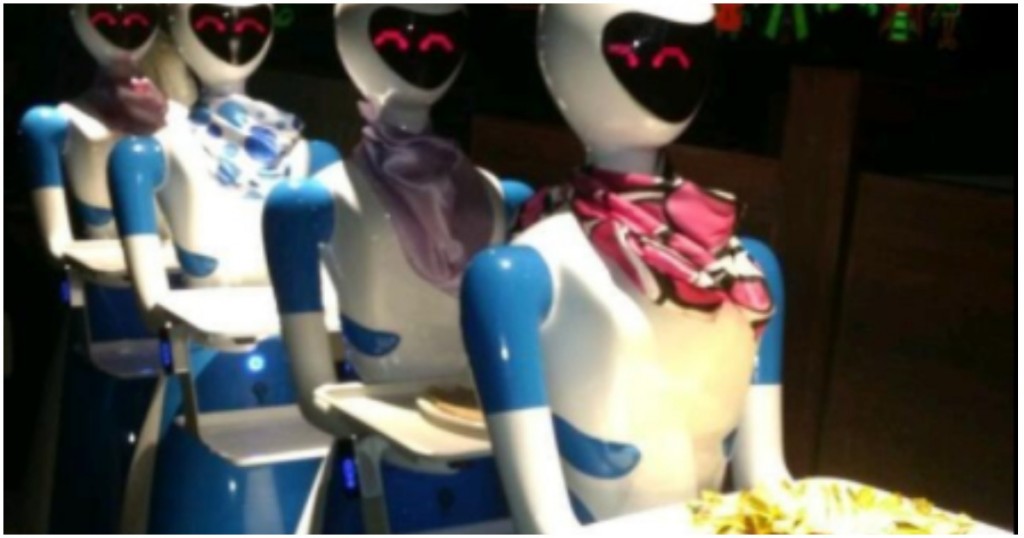 The four robot waiters have been imported from China, and the restaurant owners took a 15-day course to learn how to operate them. The robots are apparently big in China, but Robot claims it's the first restaurant in India to put them into service. "They are battery-operated and we can control them through sensors. They are programmed in such a way that they know which dish has to go to which table," says Vekatesh Rajendran, the co-owner of the restaurant. "They also stop if there's someone blocks their path."
The robots can't take orders from customers yet, but Robot has a suitably high-tech solution-each table has an iPad through which customers place their own orders, which are automatically sent over to the kichens. Once the food is ready, it is brought to the tables by one of the four robots.  These robots are a top selfie attraction.