London's chocolate shops are world-class now. Even chocolate walking tours have become big business here. But this hasn't always been the case: around 15-20 years ago, Thornton's Viennese truffle was about as 'gourmet' as chocolate got. Then at the beginning of the millennium, British chocolatiers like William Curley, Paul A Young, Melt and Artisan Du Chocolat started opening shops, and suddenly London had a chocolate scene.
Paul A Young
Award-garlanded chocolatier, Paul A Young is best-loved for his unusual and innovative flavour combinations, such as the surprisingly subtle dark chocolate with Marmite, and retro-style rhubarb with ginger. Somewhat unusually for London, he and his team make all their chocolates daily, in small batches, completely by hand in the shops' own kitchens. They use fresh ingredients; not flavourings, concentrates, essences, additives or preservatives. There's a mind-boggling variety to choose from —- but the utterly scrumptious passion fruit curd and sea salted caramel have won numerous awards over the years. The Soho branch runs a number of tastings and classes, including truffle rolling, sea salted caramel making, and brownie baking. Staff are wonderfully welcoming and helpful.
Melt
Melt was founded by Londoner Louise Nason around a decade ago. There's certainly a theatrical element to the open-view kitchen: we can watch friendly chocolatiers rolling truffles while inhaling their intoxicating aroma and planning your purchases. Bestselling items include dark chocolate with sea salted caramel, white chocolate with pistachio and their unique 'hot chocolate blocks' (to stir into hot milk). Our personal favourites are their mango and passion fruit, blackberry and cinnamon, and popcorn flavours. Ingredients are carefully sourced from ethical producers around the world; and there's also an enticing children's range. The store hosts chocolate tasting and making classes for adults, teenagers and children.
Said
The first London branch of this Roman institution features heaped mounds of chocolate slabs, oversized glass jars of sweets, and an entire wall decorated with vintage chocolate moulds. Go for the truffles and stay for the hot chocolate (made with melted bars rather than cocoa powder).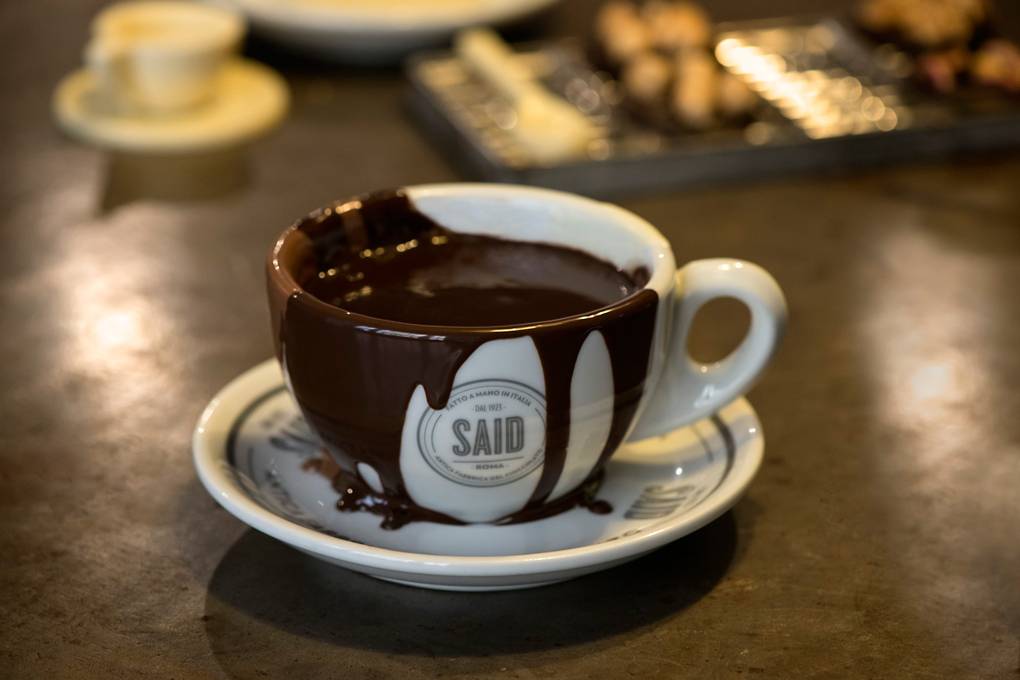 Pierre Hermé
Famous for its macarons, this Parisian chocolatier's Belgravia branch is decked out in lively colours, moody lighting and neat displays. It sells beautifully packaged truffles, nougatines, bonbons, croquants, pralines and other French fancies. You'll also find cakes, pastries and hot chocolates, with many items in their signature 'ispahan' flavour – a gorgeous, aromatic combination of rose, raspberry and lychee.
Pierre Marcolini
Renowned for its caramel and dark chocolate ganaches, fruit-flavoured pralines, raspberry hearts, chocolate squares, and macarons themed on tropical cocktails, this upscale chocolatier sells sweet treats packaged like precious jewellery boxes. Belgian-Italian Marcolini is famous for his imaginative flavour combinations, classical technique and attention to detail. His bean-to-bar chocolates are often made from rare beans, meticulously sourced from small producers in Brazil, Mexico, Peru, Venezuela and Vietnam. The smart Marylebone store, which opened last year, has solid oak floors and bright red varnish; plus a chocolate counter, macaron carousel, sweet bar and tasting area. Don't miss the freshly made éclairs and almond financiers.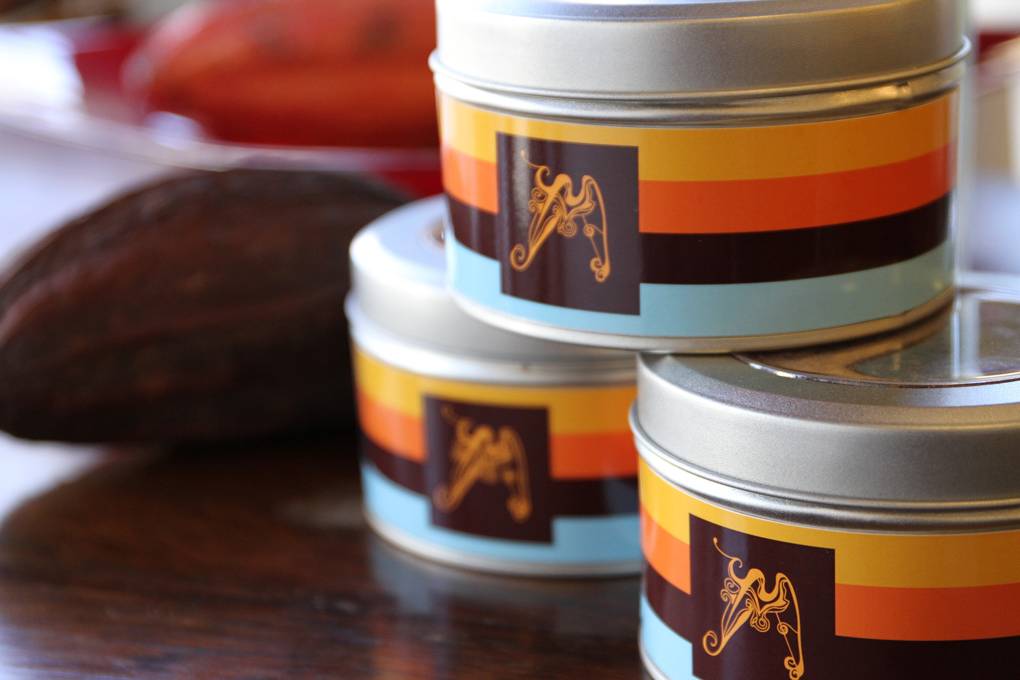 Melange
This Peckham favourite has developed a reputation for its unusual taste pairings, from matcha and strawberry to coriander and grapefruit. Devoted fans can join the Melange Club - members get a bag of treats delivered each month - or sign up for one of their chocolate and wine tasting workshops for a particularly decadent night out.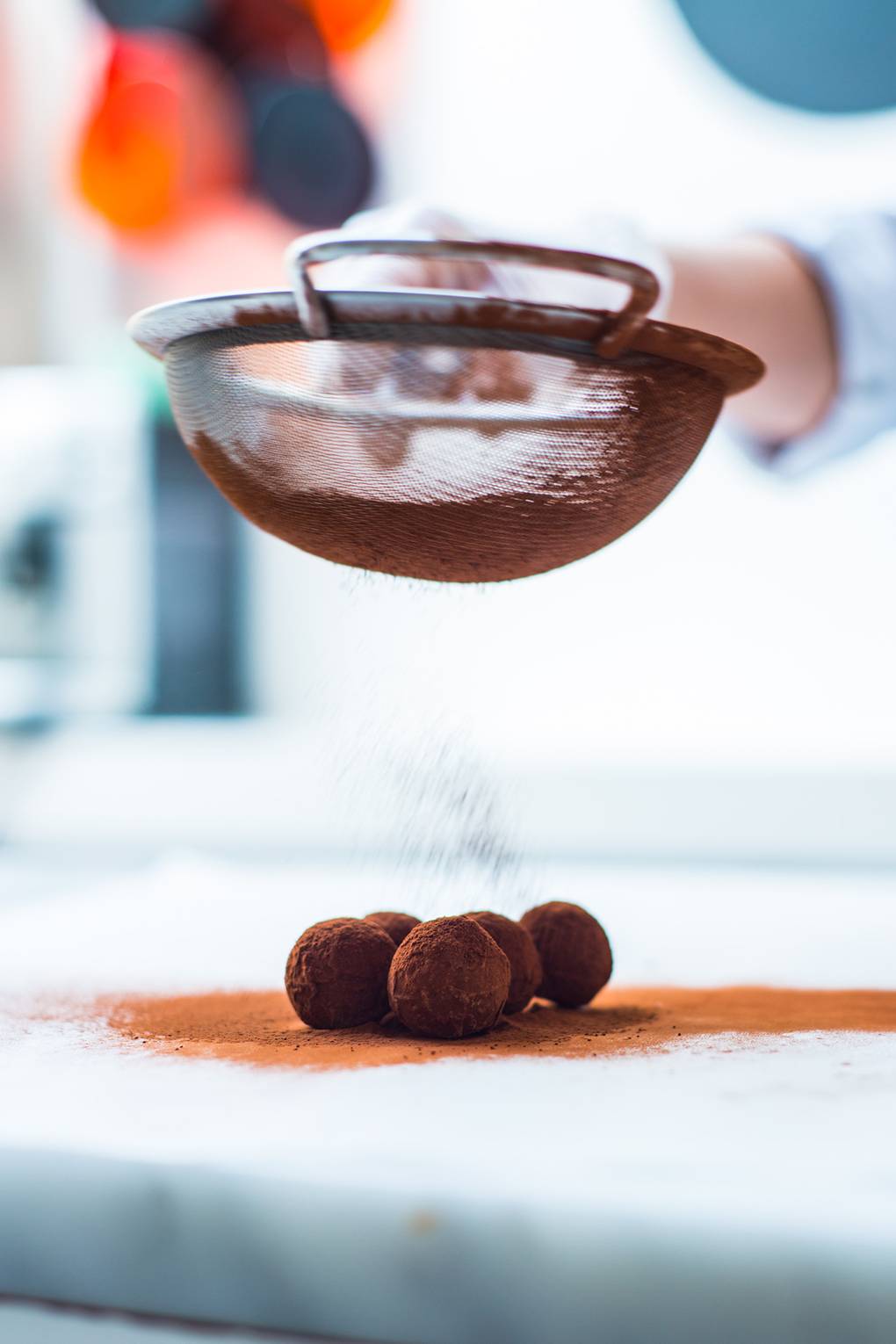 Rococo
Founder Chantal Coady is a rare female chocolatier; and Rococo's award-winning chocolates in distinctive blue and white packaging have been beloved of Londoners for many decades. Choose from exquisitely retro rose and violet fondant creams, coffee and cardamom wafers, basil and Persian lime bars, and Italian fruit nougat. There's also a good selection of vegan chocolates; and small sugar-free, nut-free and gluten-free ranges. At their flagship Belgravia store, there's a chocolate café that serves freshly made cakes, hot chocolates, chocolatey breakfasts and afternoon tea; a hidden Moroccan-style garden; and a glass floor through which we can glimpse all the chocolate action. There's also a chocolate school here, which organises classes and tastings for adults and children. The shop sells novelty items, too, such as chocolates shaped like animals and fish; plus a few ingredients for making your own.