Saudi Arabia is set to host in March its first ever Arab Fashion Week, the Arab Fashion Council announced on Monday. Crown Prince Mohammed bin Salman has been leading a drive to reform the country's dependence on oil, including expanding the private sector and empowering women. The Dubai-based Arab Fashion Council said on its website that fashion week would be held in Riyadh from March 26 to March 31, with a second edition already scheduled for October. Arab Fashion Week will take place at Riyadh's eco-friendly Apex Centre, a white honeycomb-like venue designed by the late celebrated Iraqi-British architect Zaha Hadid. In December, the Arab Fashion Council announced the opening of a regional office in Riyadh and named Saudi Princess Noura Bint Faisal Al Saud as its honorary president. "The first Arab Fashion Week in Riyadh will be more than a world-class event, it is a catalyst through which we believe the fashion sector will lead other economic sectors such as tourism, hospitality, travel, and trade," Princess Noura said in a statement on the council's website. Fashionable women, dark-haired Saudis and blonde Eastern Europeans alike, fill the gold-trimmed halls of Riyadh's Ritz-Carlton Hotel, marking the start of Saudi Arabia's first-ever fashion week.Earlier this month, a senior Saudi cleric said Saudi women should not be "forced to wear abayas". The comment was made by Sheikh Abdullah al Mutlak, a member of the Council of Scholars - the kingdom's highest religious body. The government has not said whether it will change the law. But Crown Prince Mohammed bin Salman has introduced over the past months a series of reforms in favour of women. In January, Saudi women were allowed for the first time ever to enter a football stadium to watch a game and the kingdom is also opening several sectors of the workplace to women.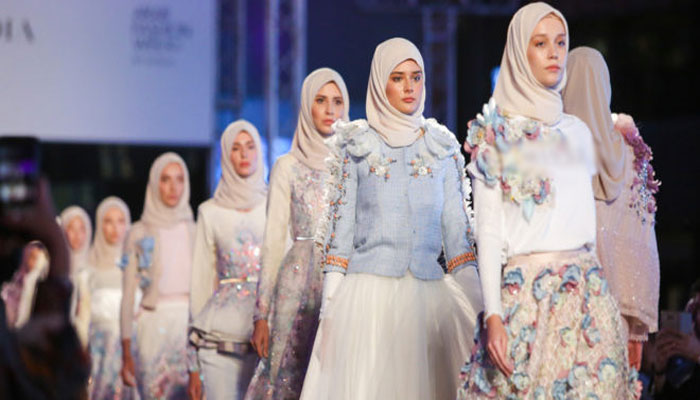 Strict social restrictions have eased dramatically under Crown Prince Mohammed bin Salman, who has reined in religious police, introduced public concerts and lifted bans on cinemas and women driving. Yet, restrictions persist. Tuesday's reception was open to men and cameras, but only women are permitted at catwalk events and outside photography is barred. Women in public places in Saudi Arabia, the birthplace of Islam, wear abayas — loose-fitting, full-length robes symbolic of piety. With recent reforms, women in some cities have begun to don more colorful abayas, sometimes trimmed with lace and velvet or left open to reveal long skirts or jeans. No abayas will feature on the catwalk. The event hosts invitation-only fashion viewings and a Harvey Nichols pop-up store in a tent that was still being erected hours before the first show.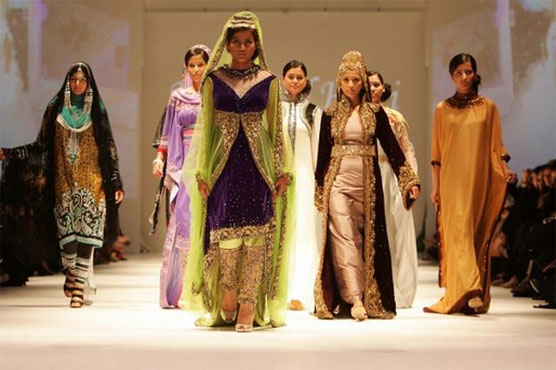 The Saudi Arabian edition of Arab Fashion Week joins designers from Europe and the Arab world over the course of four days — including the kingdom's own Arwa Banawi, whose The Suitable Woman line is adored by fashionistas across the region, and Mashael Alrajhi, the eponymous gender-inclusive label of a rarely-seen Saudi shaikha. Princess Noura Bint Faisal Al Saud, honorary president of the Arab Fashion Council in Riyadh, joined designers, influencers, and industry insiders from Ukraine to Lebanon for the inaugural season of fashion week at the Ritz-Carlton in Riyadh, the hotel now infamous as the holding place of hundreds of royals and businessmen arrested in a state-sponsored corruption crackdown.