Boston: Seventy Explosions, apparently triggered by a natural gas pipeline rupture, rocked three communities near Boston on Thursday, injuring atleast six people and prompting the evacuation of hundreds, officials said.
The blast left scores of homes and other buildings demolished or engulfed in flames as firefighters from some 50 departments scurried for hours from one blaze to another and utility crews rushed to shut off gas and electricity in the area to prevent further ignitions.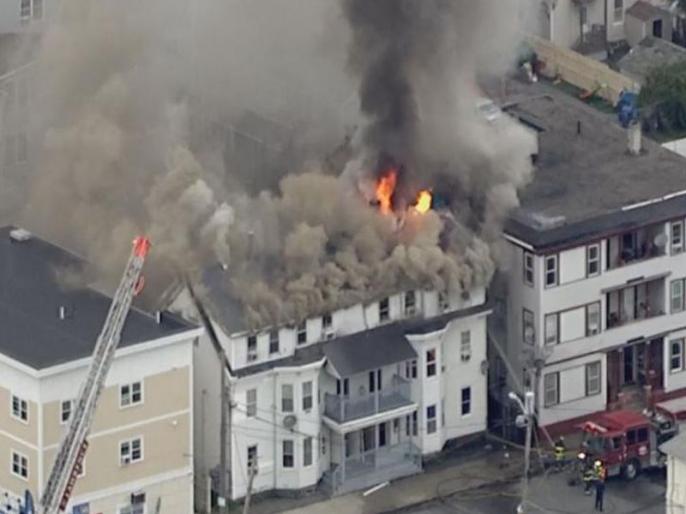 Police drove up and down streets with bullhorns telling residents to immediately vacate their homes. Five investigators suspected "over pressurization of a gas main" belonging to Columbia Gas of Massachusetts led to the series of explosions and fires, Andover Fire Chief Michael Mansfield said at a news conference.
"Columbia Gas is invetigating what happened on its system today", NiSource spokesman Ken Stammen said.