Bangluru: Jubilation turned to despair early Saturday morning as the Chandrayaan-2 lander lost contact with Earth minutes before it was to land on the Moon. All was going well for the Vikram lander, which was descending on to the lunar surface as planned. Scientists at the Indian Space Research Organisation were visibly excited and loudly cheered and clapped as Chandrayaan-2's Vikram lander successfully aced various stages of its lunar descent.
The stage was set and the big bang announcement - Chandrayaan-2 lands on the Moon! -- was around the corner when suddenly the Isro control room in Bengaluru went silent. For those watching the live visuals on television, there was no clue as to what was happening apart from the worried faces of the Isro scientists.
And then, then word came in that Isro had lost touch with the Vikram lander. Here's an account of what happened early Saturday morning.
1:40 am: The Chandrayaan-2 lander Vikram began its descent on to the lunar surface. The descent began on time and the first manoeuvre the Chandrayaan-2 performed was 'rough braking' to significantly reduce its speed.
1:50 am: The Chandrayaan-2 lander Vikram successfully completed its rough braking phase and entered into a fine braking mode. At this point, the Vikram lander was around 4 kilometres away from the lunar surface.
1:50 am - 2:00 am: Updates from the Isro centre in Bengaluru stopped coming in as visuals of worried scientists took over. It was clear that something had gone wrong, but not what. There was pin-drop silence in the Isro control room with scientists occasionally whispering amongst themselves.
2:00 am - 2:15 am: The Isro control centre remained visibly tensed. Shortly after 2 am, Isro chief K Sivan was seen going up to the viewing gallery where PM Narendra Modi was present. Sivan briefed the prime minister, who patted him on his back before proceeding to leave the viewing gallery.
2:15 am: It was becoming clear that Isro had lost touch with the Chandrayaan-2 lander.
2:18 am: Isro chief K Sivan confirmed that contact with Chandrayaan-2's Vikram lander had been lost. Sivan did not let on much except to say that Vikram had performed its descent as it was supposed to up until the moment it lost contact when it 2.1 kilometres above the lunar surface. Data from the descent was being analysed, Sivan said.
We do not know if the Chandrayaan-2 lander, which housed the six-wheeled rover Pragyaan, has crashed. The Indian Space Research Organisation has said they are currently not in a position to confirm that the lander has crashed.
However, a point to note is that the Chandrayaan-2 orbiter, which will do all the heavy lifting on the Chnadrayan-2 mission, is in orbit around the Moon. The orbiter is where the majority of the experiments that are to be performed by Chandrayaan-2 are located. The orbiter carries eight scientific payloads for mapping the lunar surface and study the exosphere (outer atmosphere) of the Moon. The orbiter has a mission life of a year.
The Chandrayaan-2 orbiter is healthy and safe in the Lunar orbit, an ISRO official said after the Vikram lander lost contact with ground stations minutes before the touchdown on Moon's surface early on Saturday.
"The orbiter is healthy, intact, functioning normally and safely in the Lunar orbit," the official told media. The mission life of the 2,379-kg orbiter is one year. The orbiter payloads will conduct remote-sensing observations from a 100 km orbit.
Chandrayaan-2, a follow-on mission to the Chandrayaan-1 mission undertaken more than a decade ago, comprises an orbiter, lander (Vikram) and rover (Pragyan).
The orbiter carries eight scientific payloads for mapping the lunar surface and study the exosphere (outer atmosphere) of the Moon.
ISRO on September two successfully carried out the separation of lander Vikram (with rover Pragyan housed inside) from the Chandrayaan-2 orbiter.
In the early hours of Saturday, communication from 'Vikram' lander to ground stations was lost during its powered descent to the Lunar surface, and ISRO said data is being analysed.
"Vikram lander descent was as planned and normal performance was observed up to an altitude of 2.1 km. Subsequently, the communication from lander to groundstations was lost," ISRO Chairman K Sivan said.
Prime Minister Narendra Modi addressed the nation on Saturday, in the backdrop of Chandrayaan-2's lander Vikram losing contact with ground stations.
Modi asked ISRO scientists not to get disheartened by the hurdles in the moon mission Chandrayaan-2 and asserted that there will be a "new dawn".
Addressing the scientists hours after ISRO announced that it had lost communication with the lander, he also said that the country's determination to land on the moon has become even stronger.
"We came very close, but we need to cover more ground.... Learnings from today will make us stronger and better," he told the scientists, adding, "The best is yet to come in our space programme. India is with you."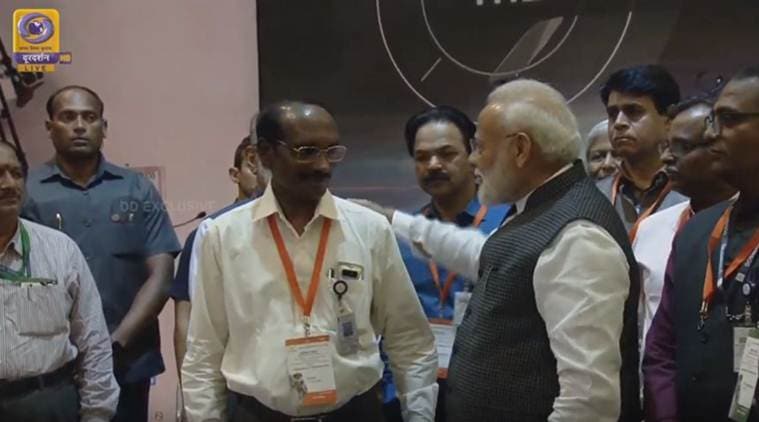 Here are the top quotes from PM Modi's address:
Friends I could feel what you were going through few hours back, your eyes were conveying a lot. You live for India's honour, I salute you.
You all had been working non-stop for days. You were so passionate about this mission. I didn't want to add to your stress by being around when I saw that things didn't go exactly as planned... which is why I left and gave you some time for you all to gather your thoughts and emotions.
Today we may have faced a roadblock but that should not bring down our confidence. It should not stop us from achieving our goals.
For last few hours the entire nation was worried. Everyone stands in solidarity with our scientists. We are proud of our space program. Today our resolve to touch the moon has grown even stronger.
There are new frontiers to discover. Many more opportunities will come.
You all are those who etch your name on stone, not in sand.
You all came ever so close... as close as one could be to success. Learn from your experience and move forward, look forward and carry on the work you do, for there will be many opportunities ahead, many missions ahead.
I salute not just you all (scientists), but also your families, for their contribution is priceless towards you all achieving so much over the years.
There will be a new dawn and a brighter tomorrow very soon.
As important as the final result is the journey and the effort. I can proudly say that the effort was worth it and so was the journey.
We have bounced back again and gone on to do spectacular things.
We will succeed for sure. In the next attempt of this mission and every other mission, success will be ours.
There is never any failure in science, there is only learning in science.
I have not come here to advise you all. I have come here to learn from you all, to be inspired by you all.
Modi had earlier watched the proceedings as the lander began its descent towards the moon surface at an ISRO centre here.
President Ram Nath Kovind on Saturday greeted Indian Space Research Agency (ISRO) scientists for their "exemplary commitment and courage" during the Chandrayaan-2 mission.
"With #Chandrayaan2 Mission, the entire team of ISRO has shown exemplary commitment and courage. The country is proud of @ISRO. We all hope for the best #PresidentKovind," President said in a tweet.
As thick clouds of uncertainty looms over Chandrayaan 2's Vikram lander which lost contact with the mission control station just before the touchdown. Home Minister Amit Shah on Saturday stated that ISRO's accomplishment made every Indian proud.
"ISRO's achievement with getting Chandrayaan-2 so far has made every Indian proud. India stands with our committed and hard-working scientists at @isro. My best wishes for future endeavours," Amit Shah tweeted.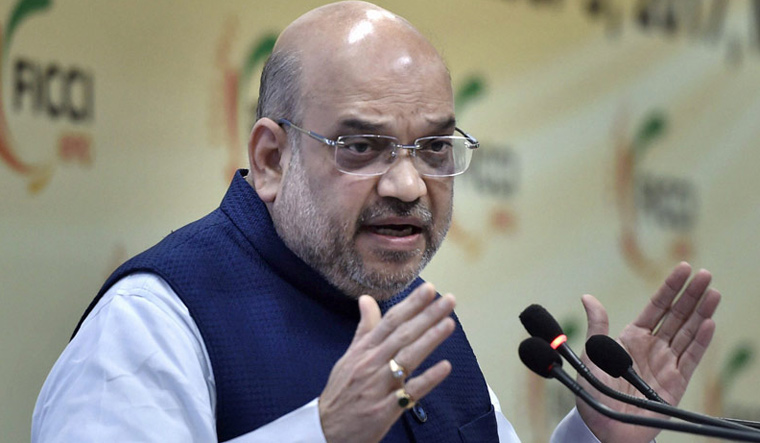 Congress leader Rahul Gandhi commended the Indian Space Research Organisation (ISRO) for their remarkable work on the Chandrayaan 2. Rahul Gandhi's tweet came after Vikram lander lost communication with the ISRO's mission control station.
"Congratulations to the team at #ISRO for their incredible work on the Chandrayaan-2 Moon Mission. Your passion and dedication is an inspiration to every Indian. Your work is not in vain. It has laid the foundation for many more path-breaking and ambitious Indian space missions," tweeted ISRO.