Rose water is beauty's magic potion. Rose water can be added in your beauty regime no matter what type skin you have. That's what makes it a beauty secret or rather a secret weapon of women all over the world. The usage of rosewater dates back to early Egypt when Cleopatra used the natural product in her skin care regime.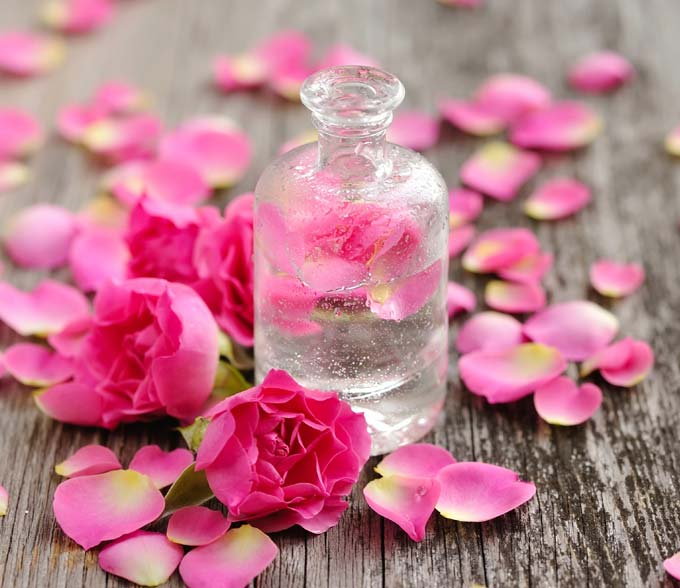 Rosewater helps maintain the skin's pH balance, and also controls excess oil.
It has anti-inflammatory properties that can help reduce the redness of irritated skin, get rid of acne, dermatitis and eczema.
It is a cleanser and aids in removing oil and dirt accumulated in clogged pores.
Rose water helps hydrate and moisturize the skin and gives refreshed look.
It heals scars cuts and wounds.
It helps to strengthen skin cells and regenerate skin tissues.
It has astringent like properties it helps in toning the skin. Apply it after steaming. It tightens capillaries and reduces redness and blotchiness.
It is a powerful mood enhancer also. It rids you of feelings of anxiety and promotes emotional well-being, thereby making you feel more relaxed.
It enhances the quality of hair.
The scent of rose water on your pillow also helps you sleep better after a long day, making you wake up refreshed.
It keeps lines and wrinkles at bay.